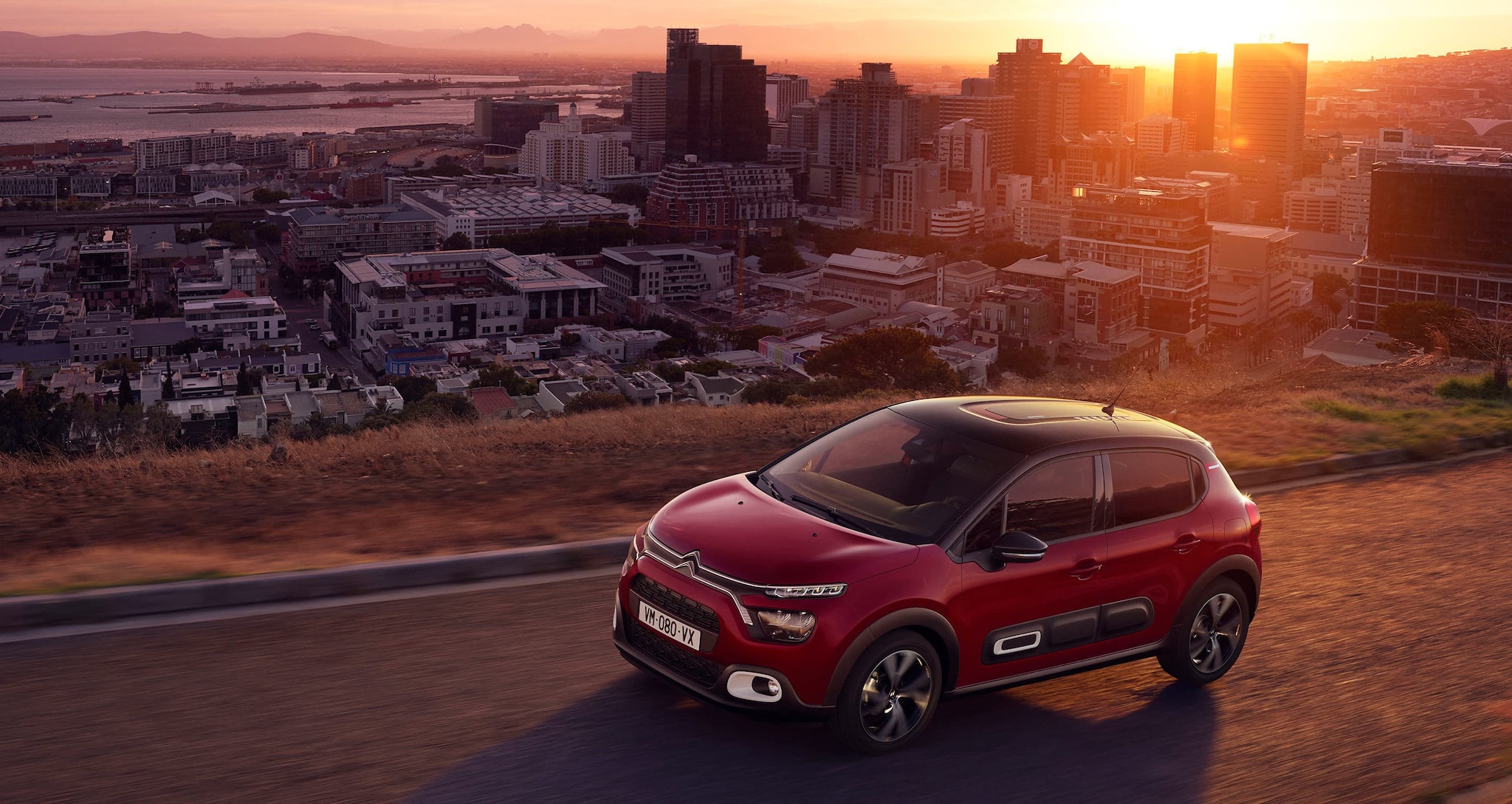 C4
unrivalled driving pleasure with outstanding performance
Discover the best of all worlds with Citroën C4, combining the elegance of a hatchback and the versatility of an SUV.
C5 Aircross SUV
AN SUV WITH COMFORT, SPACE AND CHARACTER AT ITS CORE
ALL-NEW CITROËN C5 AIRCROSS SUV
CITROEN has launched its all-new C5 Aircross SUV, a classically SUV-shaped vehicle with large wheels, robust and muscular design, raised ground clearance and 100% unique Citroen personality.
C3 Aircross
MORE SPACE - MORE TECHNOLOGY - ENDLESS POSSIBILITIES
ALL-NEW CITROËN C3 AIRCROSS SUV
All-New Citroën C3 AIRCROSS SUV stands apart in the world of SUVs with its fresh, powerful and original attitude. New C3 AIRCROSS benefits from all of Citroën's know-how.
C3
REFINED - ELEGANT - COMFORTABLE- ECONOMICAL
Redesigned for 2021, the all-new Citroën C3 flaunts its future-facing design with effortless French flair. Now with Advanced Comfort technology, 12 driving aids and a perfectly refined interior, the C3 is the perfect compact car for modern era.
Unparralleled driving comfort at your fingertips: extra wide and welcoming seats, smoother suspension with our Progressive Hydraulic CushionsTM, carefully designed acoustics and spaciousness thanks to the optional panoramic glass sunroof.
New Citroën C4 harmoniously combines the smooth and refined lines of a hatchback with the generous space and strength of an SUV. This, along with the inclined roof line, gives them an aerodynamic profile that's unique in their category. This sense of purpose is enhanced by large diameter wheels and a raised posture as if ready to pounce.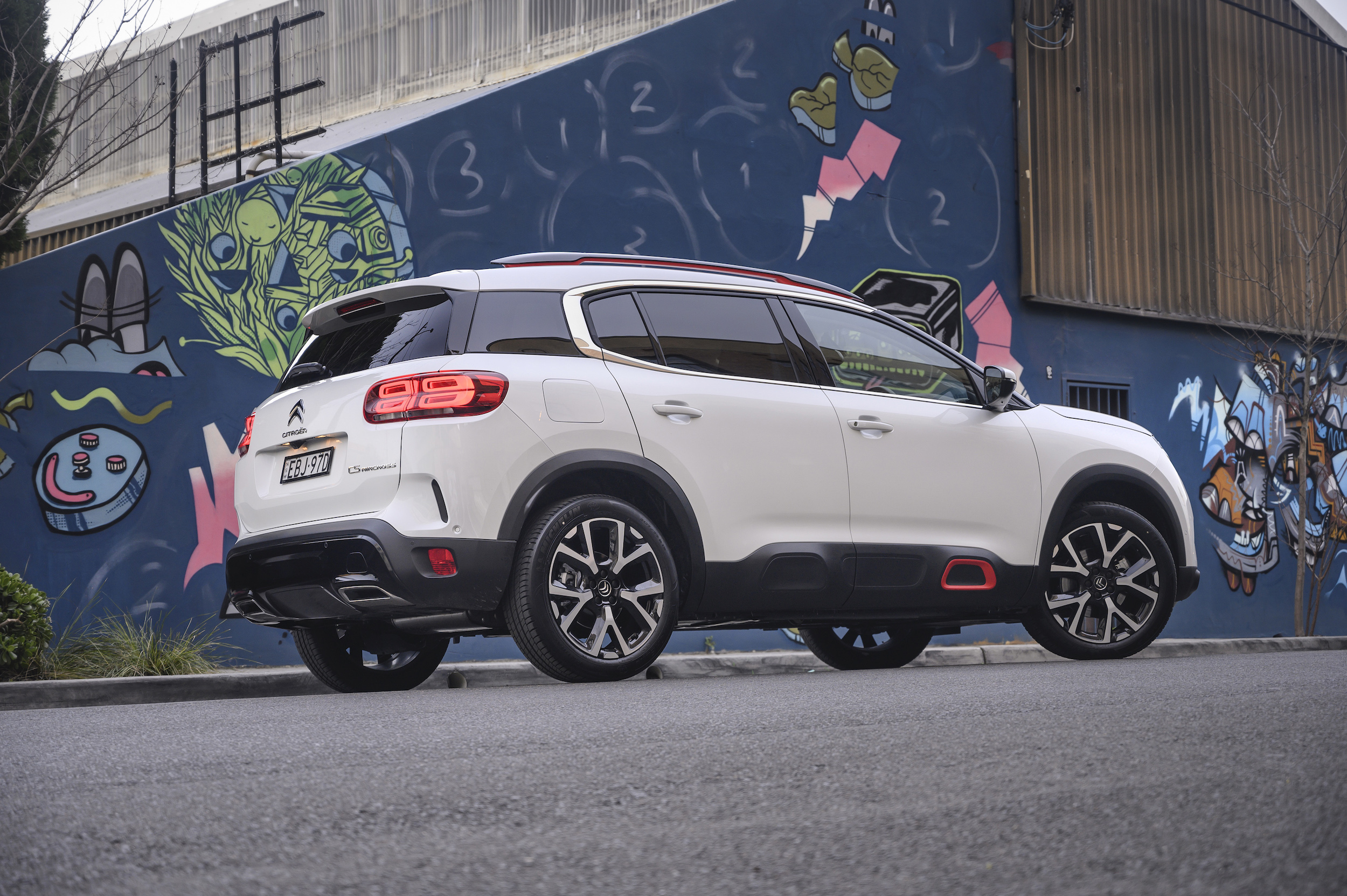 With its three individual, sliding, incline-adjustable and folding rear seats of equal width, the new C5 Aircross is the most modular SUV in its segment and will be fitted exclusively with the proven and flexible 1.6L THP turbocharged petrol engine and EAT6 six-speed automatic transmission.
At 4.50m long, it stands out for its powerful and dynamic personality, without being aggressive. It brings a breath of fresh air to the SUV segment with its wide and powerful front-end design, high and sculpted bonnet, flowing lines punctuated with strong graphic features such as the Airbump®, large 720mm diameter wheels, 230mm ground clearance, rocker panel and wheel arch protectors, and stylish, two-tone roof bars. Design details, such as the floating roof design and the "C" chrome-finished signature reflecting its interior space, contribute to a premium look.
The All-New C3 Aircross SUV is powered by the efficient and economical latest-generation PureTech turbo petrol engine. This engine, which features Stop & Start technology and is combined with the new EAT6 6 speed automatic gearbox.
New C3 AIRCROSS strikes an original stance in this segment, with the muscular lines of its bonnet, which is both short and high. It conveys an impression of robust strength, with a light signature that attracts the eye at both front and rear. At the same time, it is non-aggressive, with its horizontal balance and generous contours.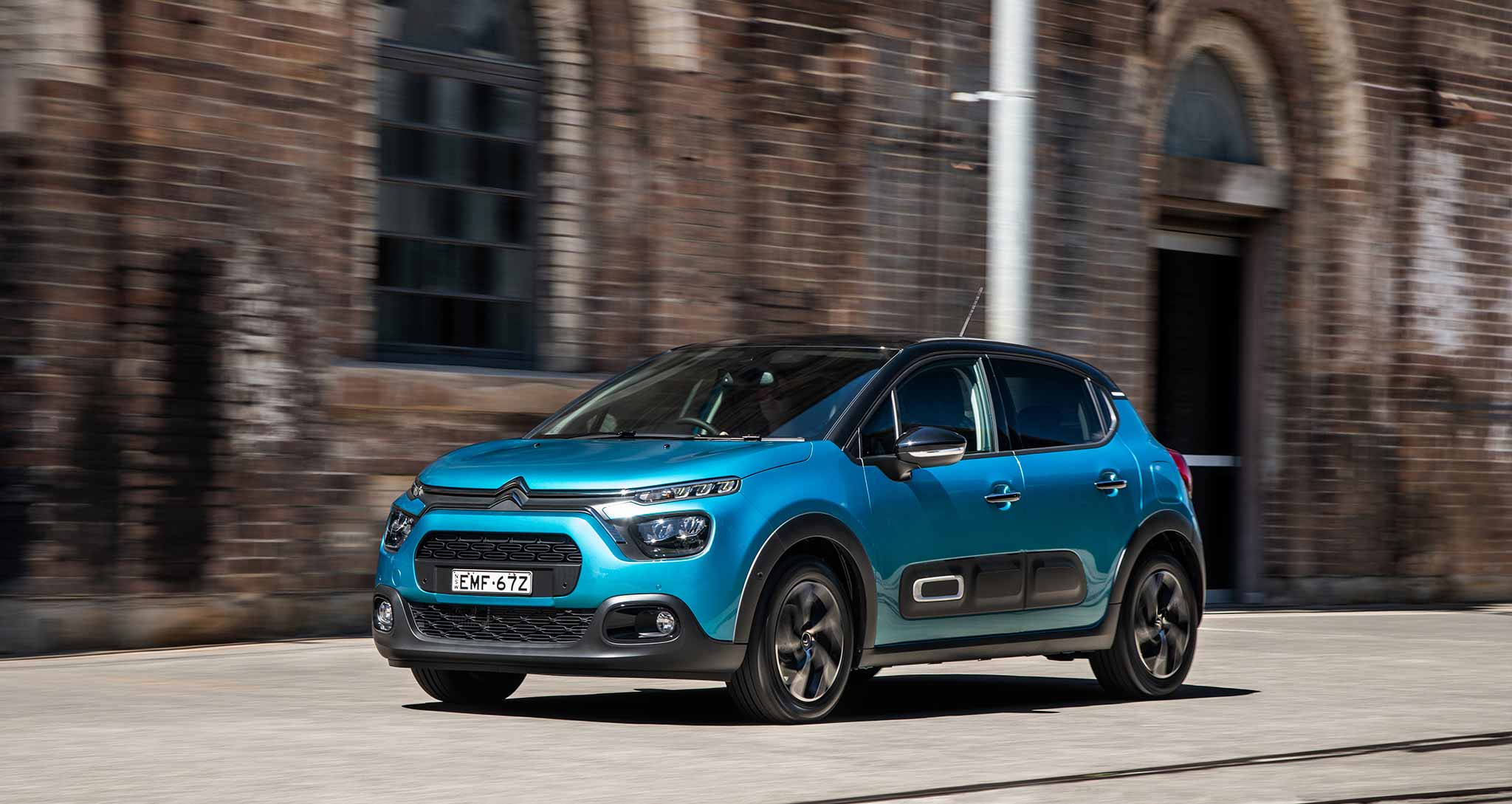 The All-New 2021 C3 Aircross SUV forges a futuristic identity with a redesigned front end, new visual elements and a spacious and comfortable interior. Powered by the advanced Puretech 1.2-litre turbo petrol engine, the C3 is both efficient and economical.
Passenger tranquility is assured in the elegantly designed interior, thanks to Citroën's innovative Advanced Comfort technology offering impressive seat softness. No less than 12 driving aids, including Park Assist and Driver Attention Warnings ensure optimum levels of road safety. Connected services such as traffic and weather conditions make the trip and navigation easier and full smartphone connectivity brings your favourite apps to the 2021 C3's 7-inch touchscreen.
All New C3 & C5
Inspired by customer expectations the new C3, C3 Aircross SUV and C5 Aircross SUV possess a unique and assertive personality and feature all-new customisation offerings.
Standout Styling/Unrivalled Comfort
Regarded as the marque's new flagship vehicle, the new-generation Citroën C5 Aircross SUV has been developed using the Citroën Advanced Comfort® Program.
Equipped with an all-new suspension system featuring Citroen's Progressive Hydraulic Cushions®, the all-new Citroën C5 Aircross SUV lays claim to being one of the most comfortable cars in its segment.
It boasts unrivalled modularity with three individual sliding, folding and inclining rear seats (each with ISOfix) and best-in-class boot capacity of 580L, expanding to 720L when the sliding second-row seats are moved to their forward-most position.
The New C3 Aircross brings a breath of fresh air to the compact SUV segment. With its unique body styling and unprecedented personalisation choices, giving it an assertive personality. Inside, it innovates through its comfort as part of the Citroën Advanced Comfort® programme for enhanced spaciousness, modular design and brightness.