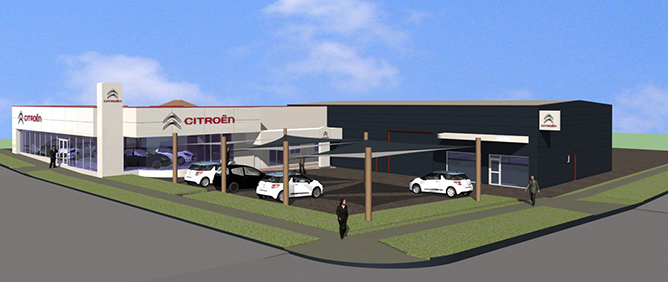 New look Citroën Centre coming soon.
Bold new plans will see a bigger and better display area for an array of award winning Citroën cars, an enhanced service centre and the incorporation of Citroën's new brand livery.
"As a family owned business since 1958, we are passionate about the brand and the service we offer our customers. This new and refreshed dealership is evidence of our commitment to our customers going forward."
– Dealer principal Bill Bunting
Plans were recently approved by Citroen France and Local Council.
Watch this space.